Decor that epitomizes the summer bliss while you enjoy satiation at home to beat the unbearable heat can lift the spirits. There are many ways to implicate the breezy decor that so imbibes the warm weather and leaves behind the dull, chill winter gloom. We have brought in some sunny inspirations into turning your abode into a cheerful summer palace with these easy interior tricks.
1. Color Pop
The color pop trend is to decorate the nooks and corners of the room with enchanting art or cushions, rugs, curtains, and vintage tapestries. Fret not if you cannot find any of these because you can always have some fresh flowers displayed in an attractive vase. Make the palette multi-colored by dipping in some shimmery, pastel, dark and neutral shades; the contrast will always create a striking interior.
2. The Bar Lounge
For small spaces, create a Tiki bar stand with wooden furniture and fairy lights. Amp it up with a formidable collection of cocktail and mock tail mixes. For large spaces, you can ring in the ambiance with the tent-like drapes and colorful furniture. Make the bar an exciting area to celebrate occasions with a chill.
3. Decorate the Fireplace
You won't need the warmth of the fireplace for many months now, so why not re-decorate it with a stunning sculpture. Put some flower display inside the fireplace or decorate it with coral art; this will give the space a beach vibe. You can also fill the space with sand and put in some beach artifacts.
4. A bright reading nook
Now that it will be sunny for most hours of the day you can set up a trendy summer nook where one can lounge in and read a book or snooze during the hot afternoons. Put some area rugs, large cushioned floor pillows, some high-end art and voila! You have your own bohemian chic private space.
5. Time to reframe your curtains
Out with the dark drapes and in with the transparent ones, you can choose a riot of colors or go for pastel ones. Make sure that your curtains do not block the light; a silk one will make space look regal for any summer occasion.
6. Paint the furniture or buy new
While you are re-doing your entire room, the furniture can be re-arranged, re-painted into bold colors, or upgraded with plush ones. Depends on the budget though if you want to change them entirely or pick up a fun DIY paint yourself project. Blue, yellow, gold, and some sparkle are the ideal color palette for the summer. A coastal theme, jungle theme, or a party theme goes well for the warm months.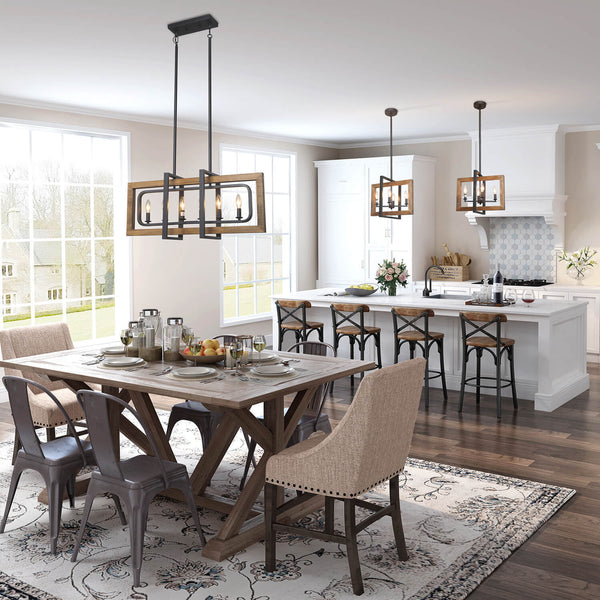 For everything else to be highlighted, we have the exclusive lighting range from LNC Home. Sometimes you do not need to change a thing in the room except for your lighting fixture; they have a wide range of ceiling lights, elegant chandeliers, fancy pendant lights, outdoor safety lights, and wall lights. For the drama and luxury, there are a variety of rugs and cushions that can add character to any room.
Make LNC home your choice this summer and bring out the best for your home.