Kitchen island lighting is specifically designed for both function and style. So how to choose the perfect kitchen light over the island to accent your work-space or eating area in the kitchen is a key. Besides, you need to identify what your kitchen style then matches your kitchen island light fixtures to this. If you're looking for the lighting ideas, see our wide range of island light designs for inspiration. 
A country kitchen is not complete without mason jars lighting! The mason jar chandelier is great for over a kitchen island. Add an antique and unique touch to your home decor with this wonderful glass bottle chandelier which will amend the appearance of your kitchen.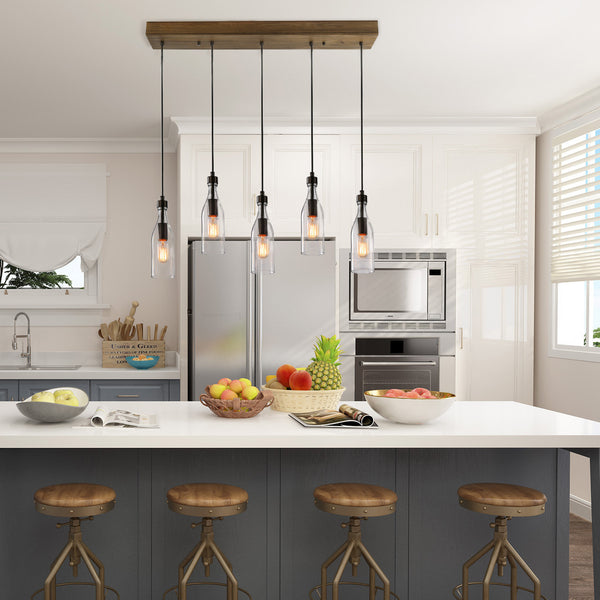 Lnc Home Linear Glass Shade Chandelier - 5 Lights-$299.99
Solid wood canopy and specialized clear mason jars create pristine elegance and free feeling. It's unique & stylish design elevates any room decor.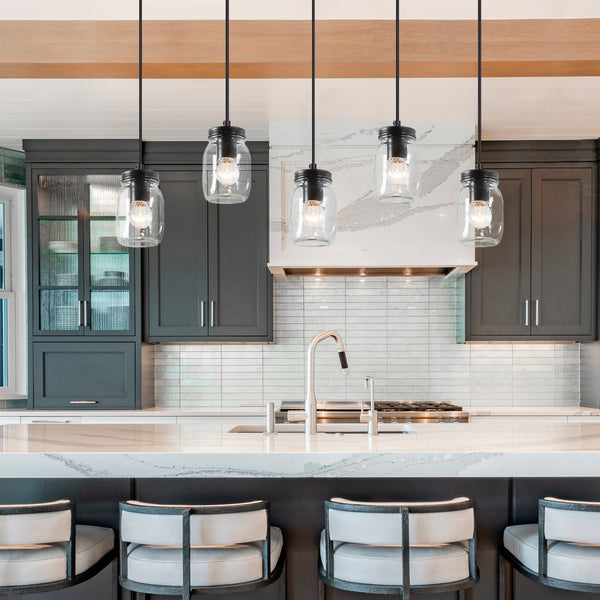 Pendant lights over islands are an excellent way to beautify your kitchen through decorative illumination. It comes in a variety of styles, shapes, adjustable sizes and finishes, combined with kitchen color and style trends, pendant lighting enhances the elegant rustic kitchen's open layout and complements the kitchen's clean countertops.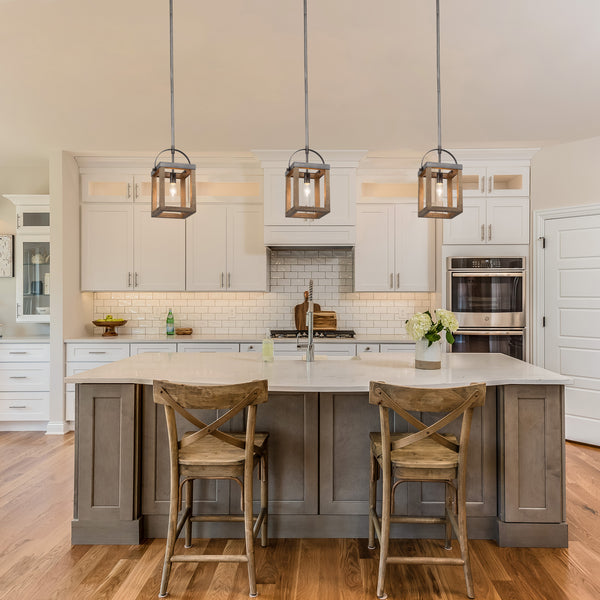 The retro pendant lighting features a metal frame with decorative rust & wood-style finish, allow it to stand out from rest, elevate the decor with a beautiful rustic feel.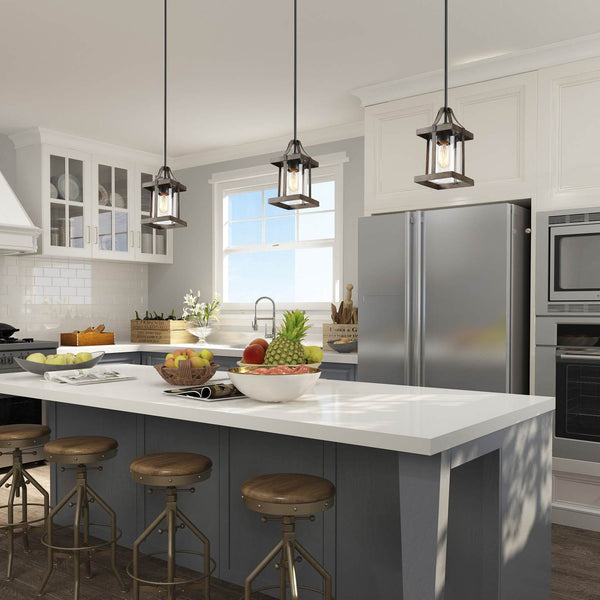 Lnc Home Cubic Faux Wood Pendant-$119.99
This industrial pendant lighting designed with an aged look that will enrich the kitchen and add a vintage flair to the kitchen island.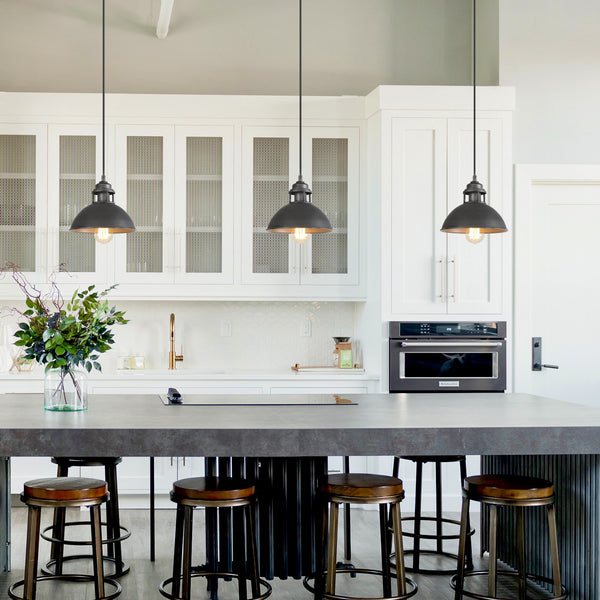 Lnc Home Pot Lid Pendant Light-$69.99
If your kitchen island extremely large, the style chandelier is a great choice. The rustic chandelier less dramatic, giving an antique look to the kitchen island and add a casual touch to your decor. In addition, modern farmhouse chandeliers offer a pinch of nostalgia. 
Lnc Home Wood Bead Candle Style Chandelier - 9 Lights- $299.99
The rustic wooden chandelier will complement a variety of trending and traditional styles from farmhouse and rustic to coastal and contemporary, give your home a rustic style, perfect for over kitchen island.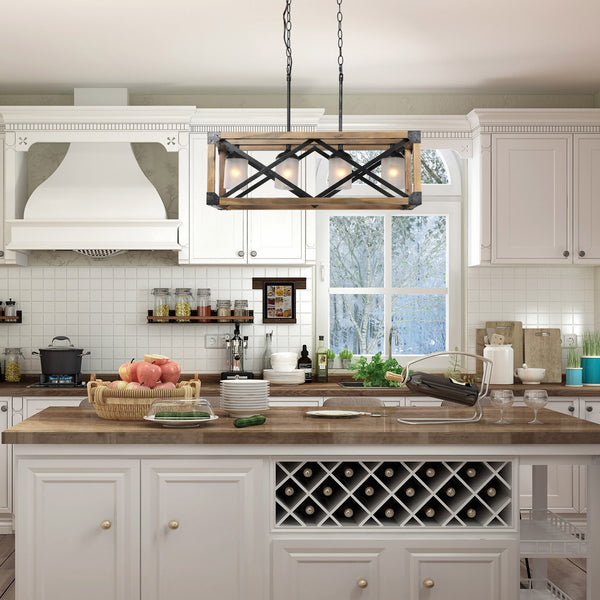 Lnc Home Rectangle Box Chandelier - 4 Lights-$299.99
and rustic best describe this beautiful light fixture. It features two hanging rods which is not adjustable, a bronze metal canopy and accents, clear glass and rustic bowl shade that offers a touch of timeless charm in the kitchen space.