If the ceiling light fixtures add spotlight feature and overall lighting for the entire room, the wall lights highlight the wall decors as well as anything near or adjacent to the wall. For your immaculately household, the conventional tube lights or light bulbs would look totally out of place while a chic wall sconce can make even a moderately designed room striking. When you talk about wall lights, the vanity lights cannot be left out, especially because your vanity mirrors or bathroom basin needs proper lighting.  
According to the size of washbasin and the mirror placed in the bathroom or at one corner of the dining room, you can choose whether to place a single vanity sconce above the mirror or place two sconces on both sides. Many homeowners choose vanity light fixtures with two, three and four lights to install above the dressing or bathroom mirror for sufficient warm lighting while grooming themselves.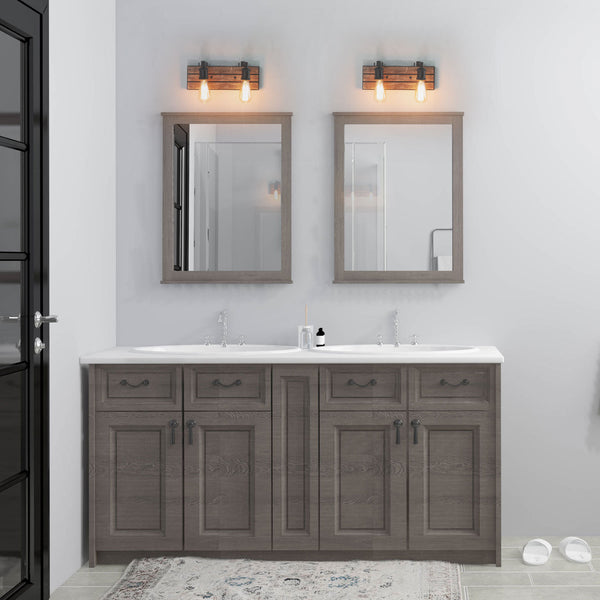 The seeded Mason Jar shades affixed on black metal or brushed silver finish bases have their sophisticated charm while the ones with metal pipe fixture on distressed wooden panel have their distinct rustic charm. Quite versatile in a way, the single Mason jar light fixture with hooked gooseneck arms looks perfect for your kitchen island too if you place one above the sink or two on the wall facing the island. In this context, the intricately carved antique and aged silver light fixtures with clear wineglass-shaped shades are noteworthy for their vintage look. 
Cylindrical and conical glass shades in bathroom vanity lights are quite popular these days and if you have fixtures with such shades in other rooms, the bathroom can have a matching light setup. You have different options for the base and frames where the lights face upward, such as full metal in black finish or distressed wooden base or a fusion of metal and wood. While the upward facing fixtures offer light reflection from the ceiling, the downward facing fixtures attached on metal framed wooden base or wooden panel on metal base offer spotlight for the certain area.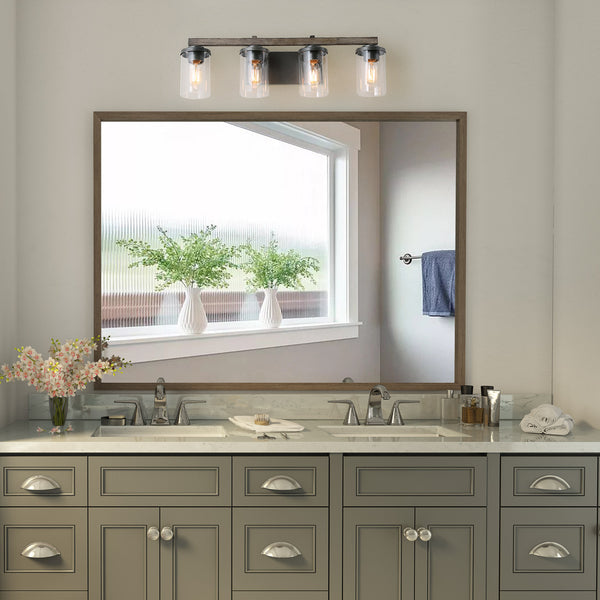 How about a wall sconce lighting that can be directed in upward and downward as you like? Well, the swinging arm wall light fixtures can be seamlessly incorporated in your bedroom, kitchen, living room, study room and work table where you need directional light while doing some specific works. Bell shades are common in this segment with different color schemes for the swing joints and bases such as industrial black and brass, champagne gold, brushed silver and some bell shades are even available in glass. Use them on one or both sides of the bed, above study or work table and near kitchen sink.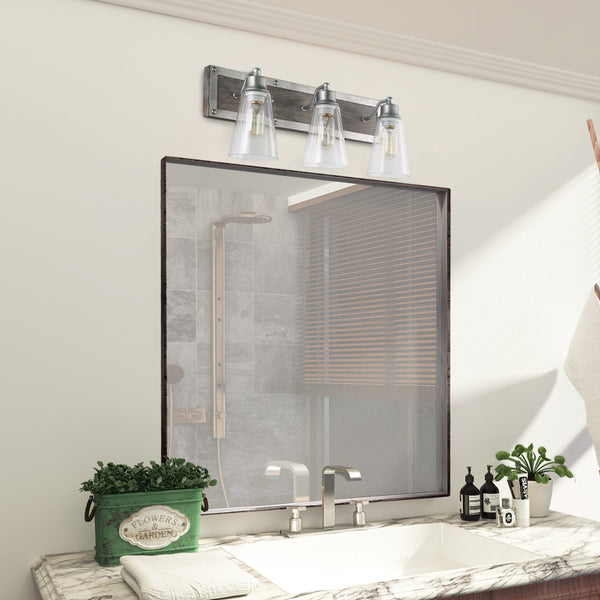 Industrial gooseneck sconces in industrial black, distressed blue, white, rust, brushed silver and warehouse gunmetal finish are probably most underrated yet convenient options of wall sconces. Above kitchen counter or on both sides of a large wall decor, these sconces create excellent lighting. Among the unique options in this segment would be the wire cage industrial steampunk sconce that has two light fixtures and can be placed both vertically and horizontally. On the living room wall, the rustic wooden candelabra base with two candle stem fixture will give a new dimension. 
You can check out the transitional swing-joint brass dome wall sconce, black bell shade wall sconce and the industrial bronze wall sconce if the swing-arm features are too flashy for you. The water pipe metal sconces with 2, 3 and 4 light fixtures also offer minimalist look for your bathroom.