Setting the right ambiance in the bedroom with mood lighting is the ideal way to enhance the functionality of the space. Your boudoir needs fixtures that emulate a sense of cohesion or make a chic fashion statement. Boldly highlighting the side tables next to the bed or make modern meet whimsical with spotlighting. We have come up with contemporary meets vintage era style designs to inspire you to deck your boudoir with fresh lighting patterns.
LNCHome exclusively features a high-end collection of light fixtures that work great with all your boudoir needs. Trendy, urbane and insanely within the budget we have listed nine gorgeous fixtures that will change the illumination game in your bedroom.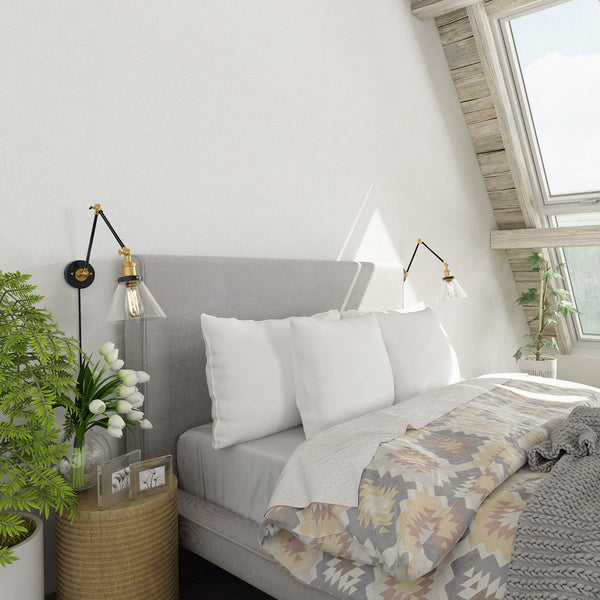 While you are looking for some Scandanavian touches opt for the elegant wall sconce lighting for the bedroom. They de-clutter the area of floor lamps, table lamps and set the tone for re-defined space. You can achieve an unmissable sense of symmetry by fixing them on the wall on either side of your bed. They are super lightweight and prove to be an excellent source of indirect light for your chamber space.
Have high rise, loft space that needs renovations? Then go for industrial and sleek designed vanity lights. The clear glass and distressed wood add to the ambiance of a closed chamber space. Especially if you have a four-poster bed or need a headboard that complements the Goth theme in the bedroom, then these aged scone fixtures fashioned out of industrial pipes look tastefully vintage. These light fixtures will look great on exposed brick walls styled like New York apartments.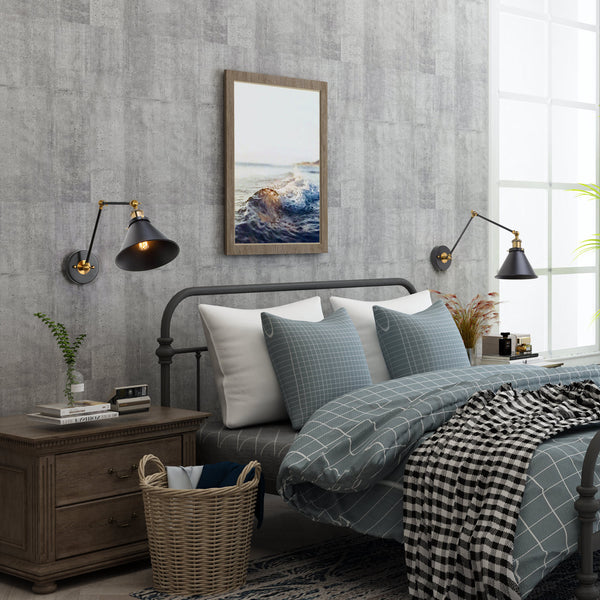 When the ceiling work needs to be admired then switch to pendant styled light fixtures. Bedroom pendant lights in a cluster provide warmth and lighten up the whole room instead of spotlighting a specific functional area. They can take center stage in the boudoir with unique designs and shapes.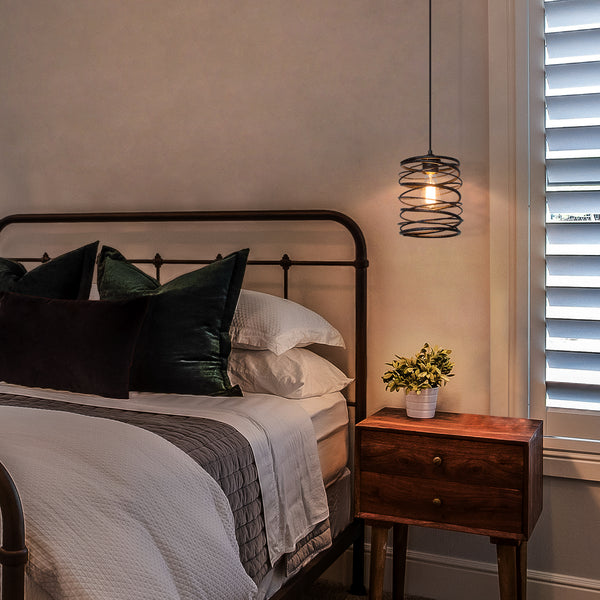 Likewise, chandeliers create a fashion statement; a spacious bedroom illuminated with shabby chic French country chandeliers is like a dream. They come with intricate patterns and shaped out of distressed wood, wrought iron, and beaded elegance. The castle flared candle chandeliers could make a permanent fixture in your contemporary boudoir. The mix of modern and vintage the mini chandeliers for the bedroom are ideal for decorating a fireplace or bedroom reading nook.

Being quirky is your go-to style, and then opts for the transitional pendants; these can be installed in your bedroom as art fixtures. The eccentric metal caged design, mesh caged pendant style, chic spider web style or the cuboids'-shaped pendant light fixture. Choose any one or play mix and match with their exclusivity to create an astounding central feature for your dull boudoir.