Preparing signature meals for loved ones and gathering around with friends or family, the kitchen is undoubtedly the heart of our home. Since it is a busy space, it needs to be lighted to serve the best food and entertainment. To complete the daily task, we require a correct balance of light. Just as a healthy breakfast, kitchen lights determine a check on good work. The kitchen is a church of the home, from homework to preparing and cooking; it is a workhorse of our abode.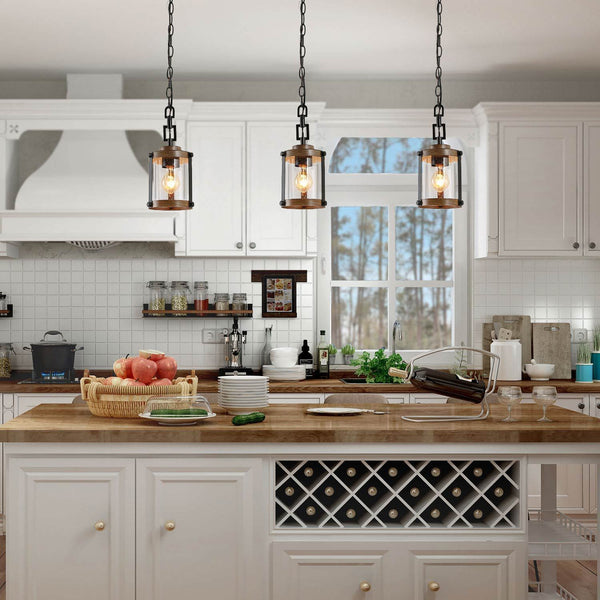 Kitchen pendant lighting
Kitchen pendant lighting is becoming increasingly popular equipment to light the kitchen. The use of traditional lighting is unattractive to look at. They appear boring with neon lights, but pendant lights match well with the kitchen. Based on furniture style, there are various types of kitchen pendant lighting – for example, a modern high-tech look if you have a newer ultramodern appearance for the kitchen or a classical-looking lighting fixture if you have antique or classical furniture.
Now you might ask where to find kitchen pendant lighting? This article aims to identify you with unique products that fit with the style you have been searching for.
 Few from our list are:
Quinton Pendant Light – The larger outer bulb is a shade of transparent glass, allowing a clear view of the inner lamp, the one which generates bright light to illuminate the surrounding. The satin nickel covers the base. It brings forth a full range of incandescent dimmer.  Quinton pendant is a beauty with its sleek silhouette design.  It is available in three colors, including the most popular surf green. Available hanging lamps option includes energy efficient LED to create the desired ambiance in this special space.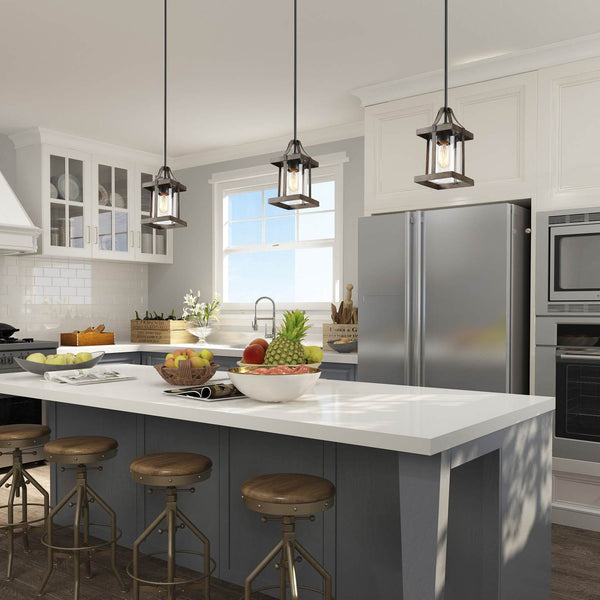 LNChome – Design inspired by the French countryside, showcasing textural beauty. These LED pendant lighting serves as an excellent source of illumination with an eye-catching fixture. Also, it balances clean lines and drum-shaped silhouette with a wooden metal frame and water glass panel, which proves to be a stunning display of light in the surrounding surface. This ceiling light is easy to mix with any decor style. The pendant light is a great controversial piece; it can be placed over a table or in a room.  It truly brings you an unparalleled variety of exciting products which have antique telephones or furniture all in retro colors with unmatched quality.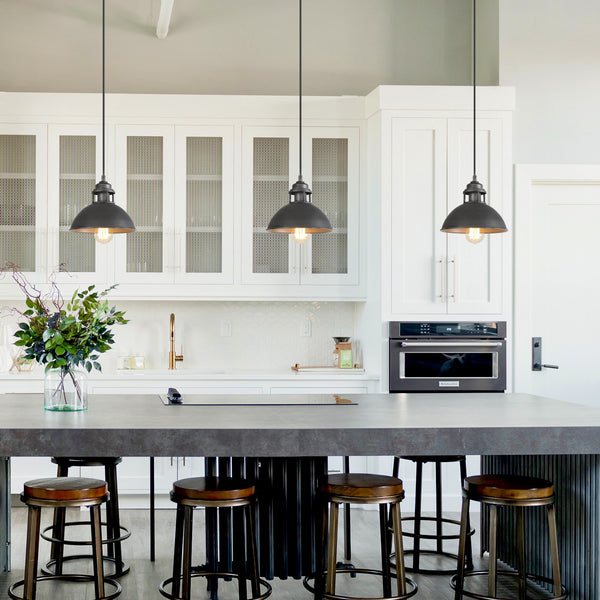 Progress lighting – Provides a diverse selection of quality residential and commercial lighting. Progress light fixture includes for both indoors and outdoors. It has an aesthetic appeal, stellar performance, and easy installation.
Before you choose the right island, lighting always thinks of the favorite area of your house, that is the kitchen. Our listing of the essential modern lighting products will help you to consider the best kitchen pendant light with outstanding quality and appeal.  
With the above information, you can now change your kitchen area from drab to fab by considering products like LNChome within your budget and dazzling quality. LNC has backed each style with award-winning craftsmanship.