On top of your building, your penthouse will offer you sprawling aerial view on the outside, but if you have not incorporated stunning décor to the penthouse interior, the charm of living like a royal gets somewhat missing. Wide open terrace, rooftop pool, master suites, floor to ceiling windows, fireplace, etc. are some of the unique features that your penthouse might consist of but in case you are wondering about the décor items to add.
Here are the four best options to try from LNC Home –
• Spread a Floor Rug to Add Dimension to the Floor
The distressed pattern is the new trend, and while using distressed patterned furniture or fabric, why not uses distressed patterned area rug? Apparently, your penthouse living room, bedroom, dining room or patio would have ample floor space –make sure to conceal some part of it with abstract, vintage or coastal style rug to complement the rest of the floor space and the furniture. While incorporating this home design, you can be well assured of stain and shedding resistance as well as zero slippage.
•

 

Add Semi Flush Mount Ceiling Lights for Bar Area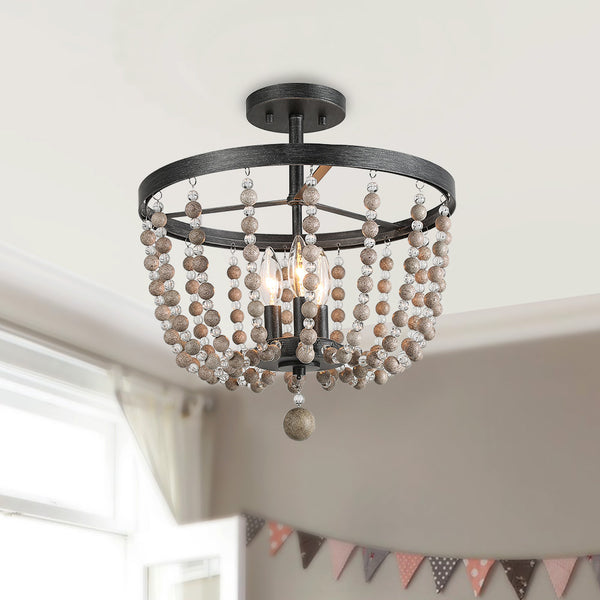 Showing off your collection of liquors depend on proper lighting because you would want to enjoy drinks with your acquaintances in the adequately lit bar. The four-track lights are hung with the help of metal fixtures in a way they are close to the ceiling and create a romantic ambiance for the particular area. The interchanging lights face the same direction from the light fixtures so that both the bar seating area and the cabinet gets equal lighting. You can fix both LED and incandescent lights on the split rail and adjust the height of the two bars.
•

 

Flash Mount Dome Lights for Patio, Doorway or Other Passages
Your penthouse needs perfect lighting for even the seemingly insignificant spaces like the doorway passage, hallway or staircase landing, or even the dressing area and kitchen island. The industrial ceiling lights fixed with steel frames are covered with glass shades for a chic look. Make sure you add multiple lights and fix them at the same distance from each other in case it is for a hallway or doorway lighting. For dressing area, however, you can add one a little backward from the mirror to avoid glared reflection.
•

 

Hang Two-Tiered French Country Chandelier in Living Room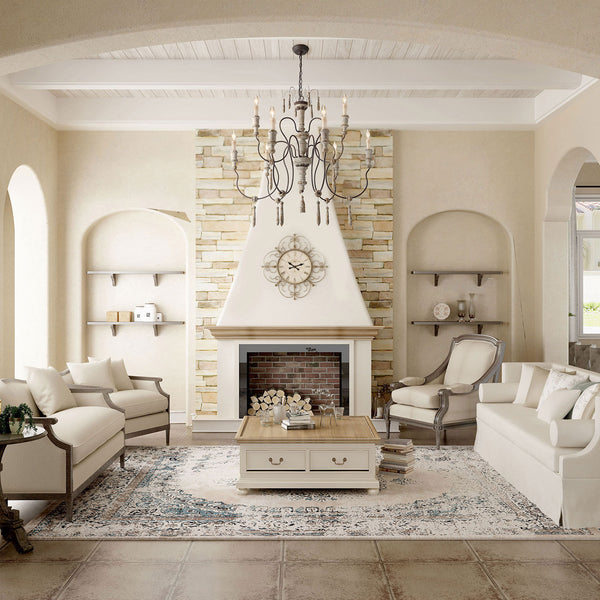 Nothing beats the traditional charm than the French Country Chandelier with Two tiers consisting of nine lights in shape of candles hung from distressed wooden stems and golden tassels. Take a walk down memory lane of French Country life with the decorative chandelier ornaments hanging from the sculpted floral column that is handcrafted totally except the metal chain. With adjustable height, you can add beads or garland lights along with the chandelier bulbs and create your antique custom look for your living area, meeting space, foyer, or even dining area.
Having a penthouse is a matter of pride and luxury in itself, so is it the matter of envy to others, especially if you decked it up in a sophisticated way. Check out the penthouse décor collection to create your dream nest.