No matter whether you spend hours in front of the mirror or know the trick of getting ready within minutes, the vanity mirror is your most essential accessory to assure that you look great. Coming to the light fixtures, your makeover or getup becomes accentuated with perfect lighting and the vanity lights from LNCHome can be your best options to go with the mirrors. While choosing the perfect lights, you need to consider a few tips which are described hereby.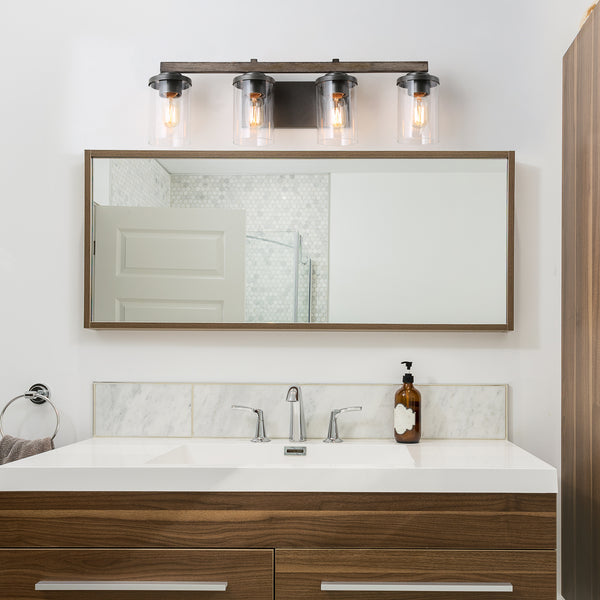 If your dressing area or bathroom has a large size mirror and there is not much natural light, you need to lighten up the vicinity with at least four light fixtures. Two lights on either side of the mirror and two on top facing either the ceiling or the mirror will be the best combination. You can select the Wall Sconces 4 glass light set measuring 31.5 inches in length which come with steel frame and seeded glass cover to add durability and suave look.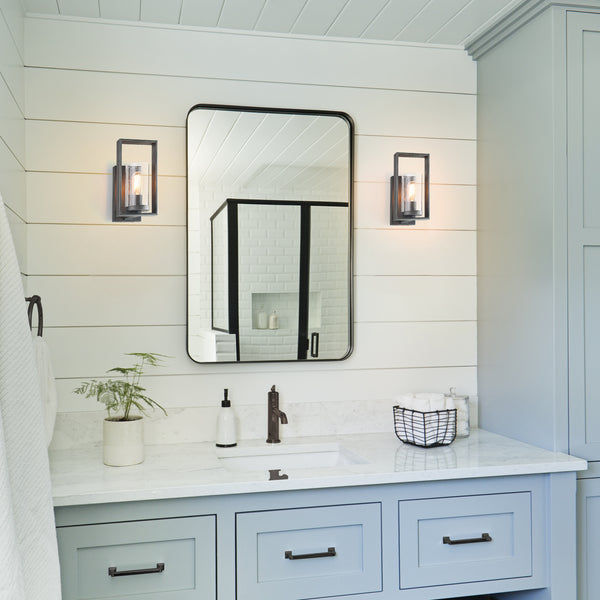 For your small bathroom mirror, the 2-light wall sconces can be a great option as bathroom lights because they add the optimal lighting for your daily chores starting from brushing your teeth or shaving, shampooing your hair or blow drying it, applying makeup or trying a new dress. With 12.2 inches width, the clear seeded cover with scrolling forms can add sophistication to your bathroom decor while the intricate ironwork on the back plate will add strength to the fixture.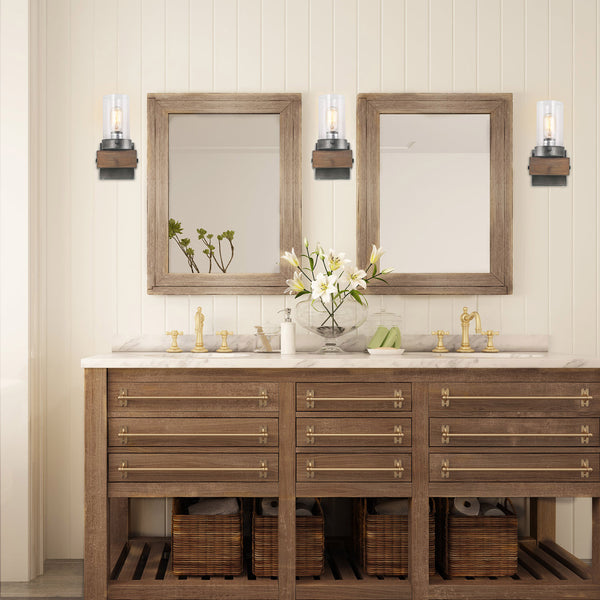 In order to add depth to the lighting for your vanity mirror, check out the 3-light wall sconces on a rustic wooden fixture. These vanity light fixtures not only give a rustic elegance to your overall chic dressing area but also make sure that you get a spotlight effect only within the particular mirror area. If your mirror is more or less 22 inches in width, the lights of 21.3 inches length can add perfect lighting without unnecessary dispersion. A perfect combination of a traditional and industrial vibe, this steel and wooden fixture brings the farmhouse nostalgia in your bathroom, vanity room or dressing area.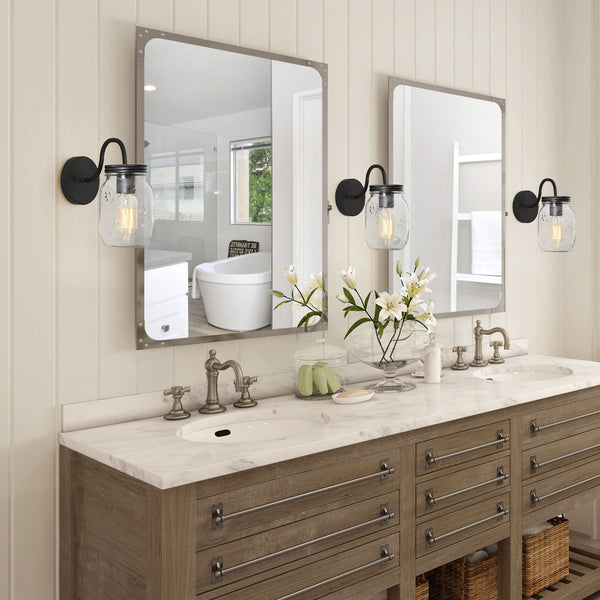 When the mirror is placed in the vicinity of a window or a door leading to another room that is filled with bright lights, one vanity light fixture covered with seeded glass will be sufficient. Placed within 10.4 x 6.3 inches iron frame the glass shade complements the jet black coating on the silver plating. Besides, if you are looking for dimmable LED vanity lights, this product will be a great choice for you. Just place above the mirror or on one side where you need an exposure of light.
If your vanity room, bathroom or dressing corner has a low ceiling and large mirror, you need lights facing upwards for perfect dispersion of light around the mirror. The rustic 3 glass light wall sconces of 24.2 inches length are covered by seeded glass and prevent glaring of light when you are freshening up.
Choose the lights according to the room setup and your requirement because your beauty may lie in the eyes of the beholders but tending to your inner beauty lies in your hands. Let your vanity meet your inner beauty with an elegant light fixture.