If you have spent a significant amount of time during your childhood in a farmhouse in the countryside, the enchanting tales of the trolls would have definitely been something you got goose bumps for. No matter you grow up and laugh at those childhood tales, the rustic lifestyle in a farmhouse dipped in everlasting stories will be something you can never disapprove of. Those who still live in farmhouses or visit time and again will be acquainted with the country farmhouse chandelier as well as the pendant lights hanging from the ceiling. When night comes, you can reminisce about the troll stories with the elegant lights from LNCHome and who knows, these lights might help you defend against those mighty trolls?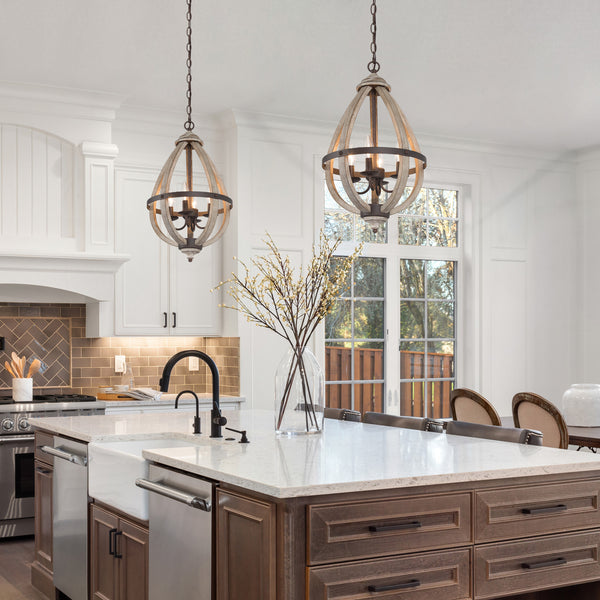 The farmhouse chandeliers inside the cage are some of the most rustic yet chic light fixtures that you can consider adding in the kitchen, dining space, living room, bedroom or even the doorway and porch. Check out the oval faux wooden cage holding three pendant lights or the transitional drum cage holding four lights for patterned lighting dispersed equally in the room. Suitable for both indoor and outdoor purpose, these farmhouse light fixtures bear excellent craftsmanship in the faux wood and iron coating finish. No matter whether you have a high or low ceiling, the adjustable height design and dimmable bulbs make installation and usage easy.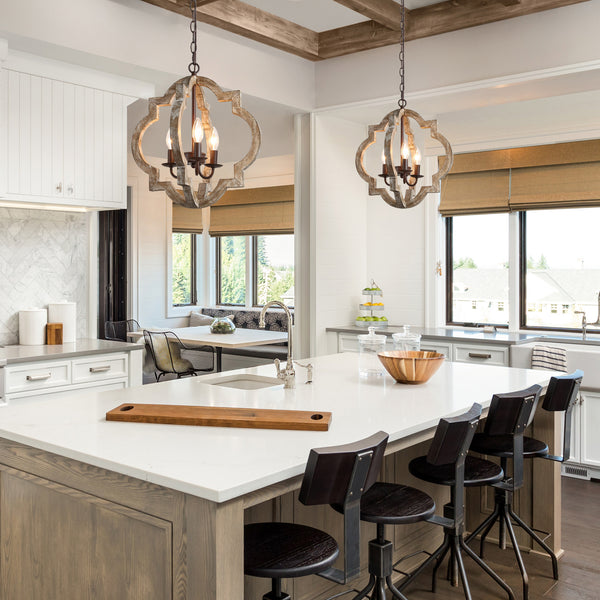 As a perfect interpretation of caging the trolls from your childhood folklores, the caged design of the single bulbs too can give your farmhouse a combination of a rustic and contemporary look. The light bronze or rust plated pendant lights with 9.5 inches height come with adjustable 59-inch wire and these dimmable lights can be fixed on sloped ceilings too. The handcrafted metal spiral cages offer various patterns in light dispersion. Other variants of these caged farmhouse lighting are the pinewood framed black X-shaped iron cages, silver brushed metal finish cages and faux wooden bond cages with vintage heavy duty cylindrical metal rings.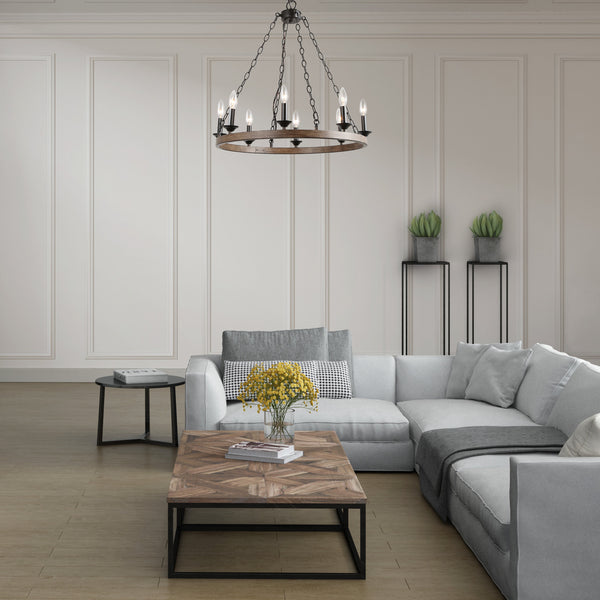 Be it a living room or the kitchen island, dining hall or the study room –the wooden chandeliers can heighten up the aestheticism of the overall ambience. The 4 dimmable lights are set on candelabra styled chandelier made of iron and they can be hung from inclined ceilings too. You can check out the one with geometric wooden frames attached in X-shape or the one in shape of orb made of faux wooden rings. If you are looking for modern farmhouse chandelier, these traditional candle-styled lights can suit your requirement.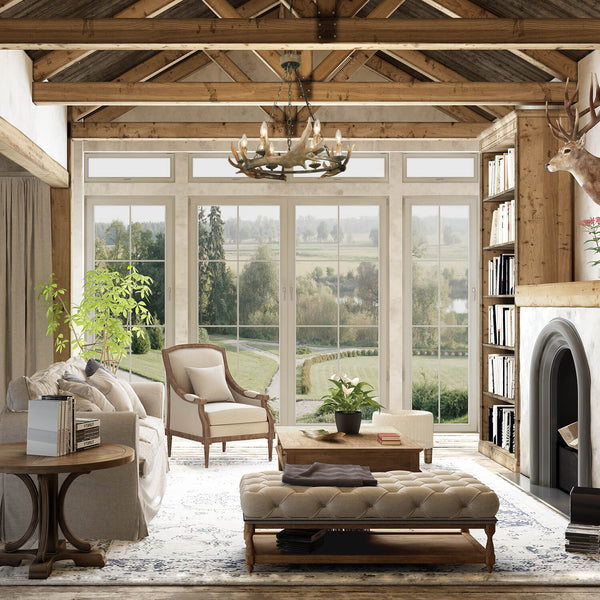 Create a soft light with the Mason jar lights from LNCHome which are available in both hardwired and plug-in models. The plug-in pendant light has adjustable 14.7 feet fabric cord while the hardwired model comes with adjustable 59 inches metal shackle. While these two are for an indoor purpose, for patio or porch, you can use the hanging lantern inside bubble glass surrounded by iron cage or the traditional pendant light inside seeded glass shade.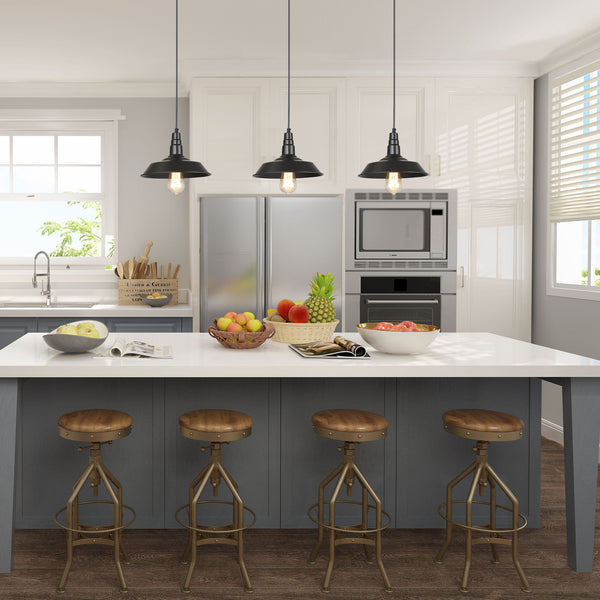 Apart from these, you can also choose the rust faux wooden framed lights inside cylindrical glass shade or the one inside seeded glass shade and faux wood frame. A simple glass bottle chandelier with adjustable height can also be a mighty lighting fixture to scare those make-believe trolls!