A spacious balcony is always the key turner for homeowners. Not only is it a distinguished personal space, but also an entertainment area for family and friends. Some of you individuals love to create a garden space in this fixed area while most of us recreate the open space into a calming lounge. Now all you need is to install stunning light fixtures that will jazz up space and turn it into an open-air paradise.
Patterns and vivid textures ruffle up the ambiance and set a youthful tone. Comfy rugs and large throwaway cushions in bold colors make space come alive. By placing a luxurious chaise and covering it with a netted canopy not only gives privacy but also displays a chic sense of bohemian style. The wow factor will, in fact, be the rustic metal cage pendant light that mixes with the free spirit charm. The exposed candle-like bulbs set a romantic mood, an excellent choice for date nights in the gallery.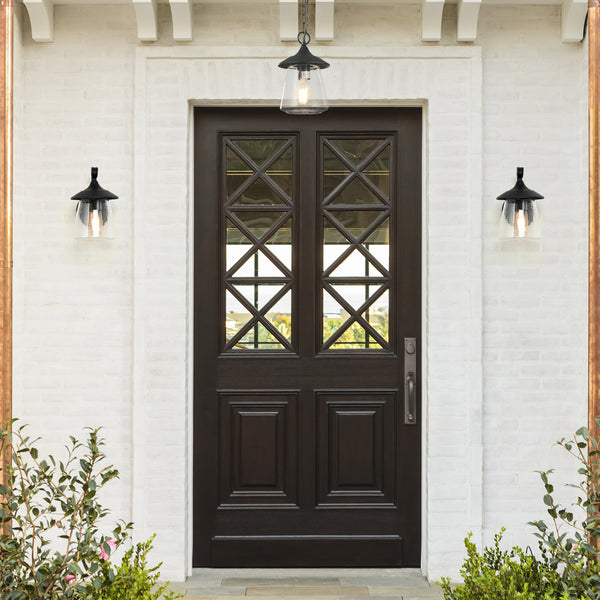 Sure aromatic candles, warm blankets, and wooden furniture make the atmosphere cozy during a cold winter night on the balcony. But we prefer creating warmth through clear bubble globe-shaped hanging light, a dinner party during Christmas will look elegant with these gorgeous balcony lights all lit up for the occasion. A medieval vibe is generated with its rustic iron cage frame and spherical body.
Do you have a narrow alfresco space that is used for brunches or bar lounge? Sometimes we do place a small island in the open air to soak in the sun or just enjoy the view while savoring a glass of wine. To have strategic lighting in a line you can install traditional-looking pendant fixtures that spotlight the area. This outdoor wall lighting adds glamour and panache to the existing narrow seated leisure spot. Now, you're bar the countertop which will be lit to perfection even on dark nights.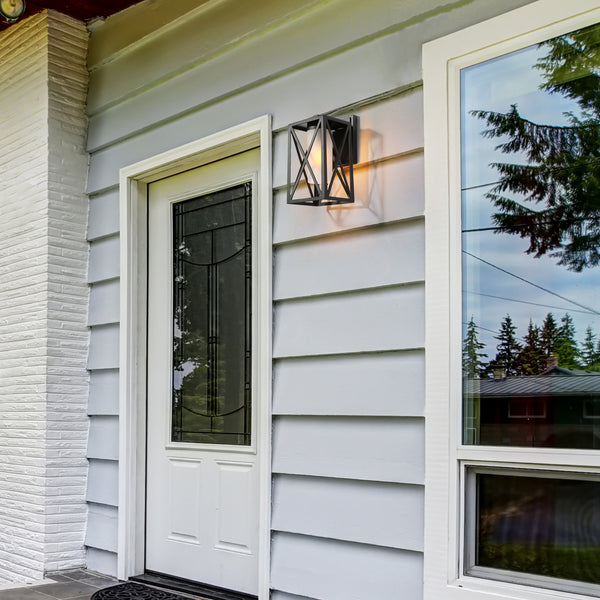 Green thumbs who have converted their balcony space into an indoor oasis can install these fairytale styled black metal pendant fixtures. These balcony ceiling lights work well with the jungle theme, garnish the area with delicate figurines and garden gnomes for an English countryside vibe. The fixture may attract beautiful butterflies with its charming design; you will almost feel like you own a slice of paradise in the city.
Not much of a spotlight owner then installing wall fixtures on exposed bricks is all the rage. The boxed exterior wall light downplays all the illumination creating a soft glow and enough of privacy. So you can relish the outdoors without any prying eyes from the neighbors. Plush weather-resistant seating with stone carved sculptures will ensure positive vibes.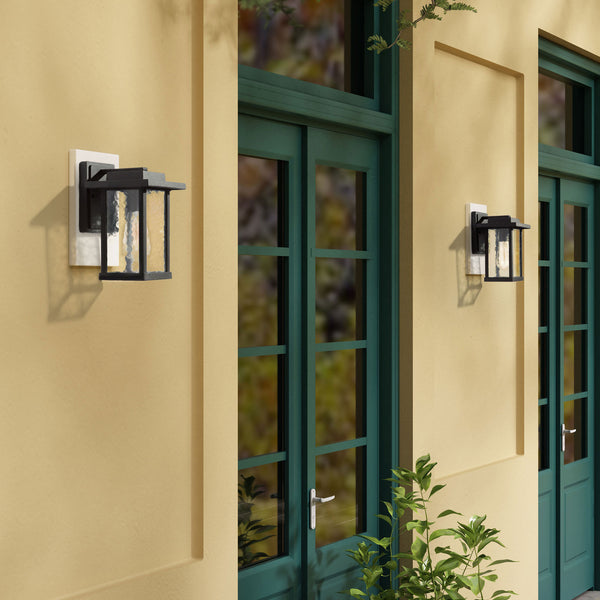 City folks crave for secluded spots to engage in light-hearted coffee chats, setting the mood with black seeded glass fixtures on the wall are very cafe like. These wall sconces are eminent in throwing a dim-lit effect on the surroundings. It makes them the perfect choice for mood lighting for leisure chats or simply snoozing in the evening breeze.