Being the central point of your house, the living room needs the most attention and as people meet and greet here, enjoy leisure time watching television or engaging in different activities. From wall sconces to hanging lights, LNCHome has lighting fixtures made of hardy metal and wood, which are often accompanies by handcrafted danglers, shells, antlers and more. Many houses have living rooms adjacent to kitchen and dining space –in such setup, you also have to consider island lights that lighten up the entire room. 
The farmhouse pendants are the simple and sober choices of hanging lights for living room in comparison with decorative chandeliers. The orb chandeliers, for example, come in various sizes and shapes with the distressed wooden panels curved intricately in compliment to the candle stems hung by metal holders. Apart from orbs, there are drum chandeliers and geometric wooden chandeliers with 4-light fixtures and adjustable chains –place them above your sofa sets in a way they overlook the seating area while creating a spotlight feature.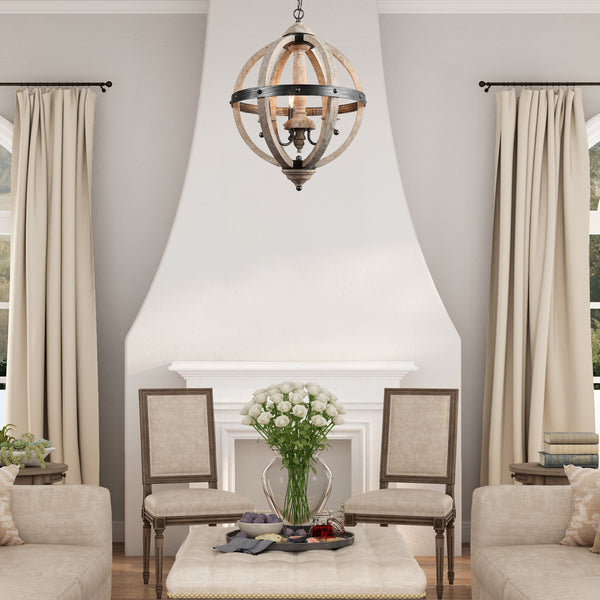 For a country-styled living room setup, the rustic candle chandeliers in black or rust metal finish will work effortlessly. You have various choices to consider such as the antique dark chandelier with U-shaped arms, the shabby chic chandeliers in distressed wooden finish axis and candle holders and the wooden or coastal agate stone beaded basket chandeliers. The rustic French country chandelier with hand-molded antlers creates a perfect ambience for a ranch-style or countryside cottage. Also notable are the intricate rust metal work on the wooden bowl chandelier and the silver-finish wooden chandelier if you are planning on adding a royal vibe in the living room.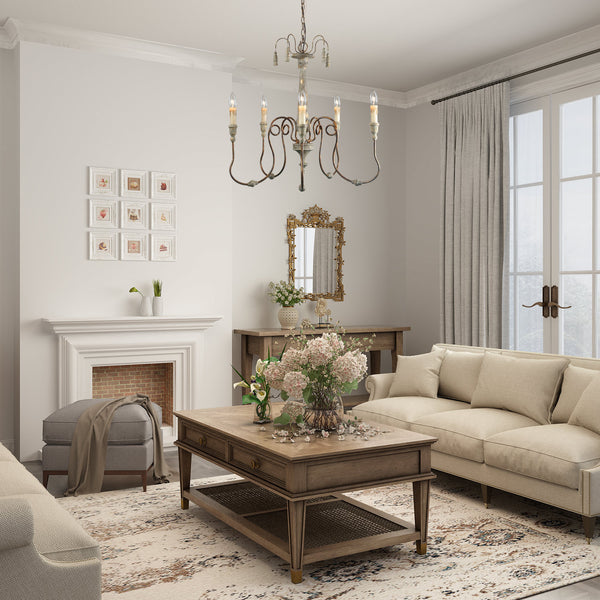 If you thought the wagon wheel rustic farmhouse chandeliers are out of fashion, check out the faux wooden 6-light chandeliers with simple metal or wooden rings holding the candle holders. Check out the two-tiered chandeliers with crystal or wooden danglers or the 9-light chandelier with wooden beads descending from the base to add some drama. 
Coming to French country island lighting, this pendants and chandeliers create a warm and soft light over your kitchen island and dining table and if you want fixtures that can be adjusted according to the height of the ceiling, these lights will be your best options. While glass bottle and seeded Mason jar shades have a unique appeal, the frosted and clear glass shade pendants have their own charm, especially as these are available in both ceiling-facing and downward-facing variants. One of the most unique in this island light segment is the wooden beam pendant with eight bulbs hanging from different height according to the number of coils made by the wires.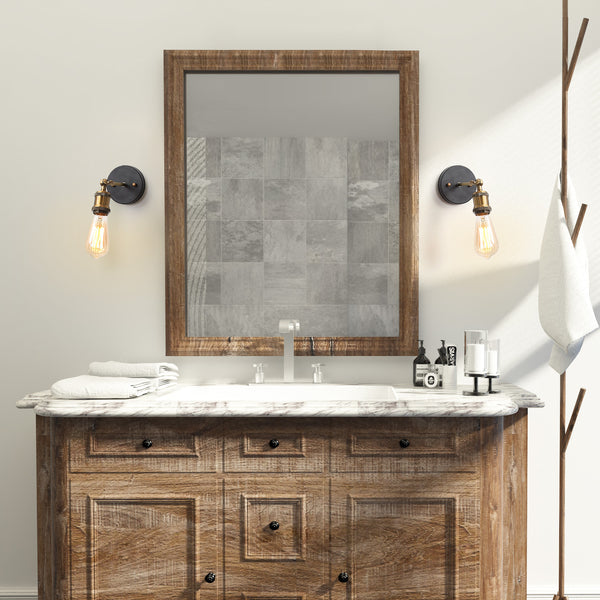 Last, but, not the least, you should definitely check out living room wall lights as they perfectly compliment the ceiling fixtures. Gooseneck sconces with bell shades and industrial barn shades, although looking a bit too rustic, can be used above or on the sides of any wall-hanging décor item to highlight it in the room. Often installed on both sides of the television or fireplace or a large portrait, the transitional black metal scone and the bronze metal sconce with frosted cylindrical glass shade look sophisticated. Another extraordinary choice would be the rustic wooden 2-light candelabra base covered with mesh. 
Besides, rectangular, oval and drum cage light fixtures with wooden and metal panels can give you a patterned lighting. The pendants with beige linen shade, on the other hand will create a subtle glow around the island.