Ceiling light fixtures are the indispensable parts for your household as each room of your house, from the bedroom to bathroom, from the living room to the kitchen; you need light dispersed from above. These days, not everyone can afford an elaborate French Country Chandelier or even have a large ceiling area to accommodate one. On the other hand, the compact-sized track lights flush and semi-flush mounts can be installed on any type of ceiling be it slanted, vaulted, curved or plain.
Among the modern ceiling light fixtures, the track light fixtures from LNCHome can be superior options for your vanity room, Kitchen Island, bar area, study or even for your living room if you want to create a spotlight feature for a certain decor on the wall. These come with semi mounts on a rectangular wooden panel or round metal canopy and the metal light shades come with cylindrical, semi-conical and bucket-shaped shades.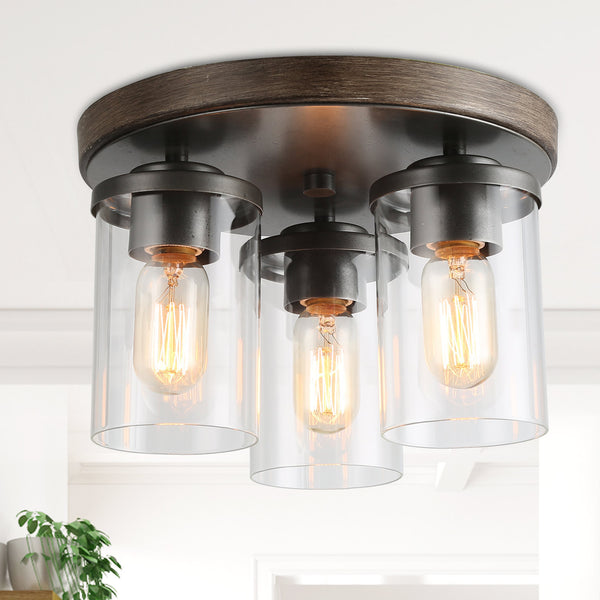 All these fixtures are hardwired for dry indoor usage and the bulbs can adjust on two directions by adjusting the wires on the frames. To create spotlight a small area, go for the 1-light or 2-light fixture and for a large area, there are 3 and 4-light fixtures.
The Semi-flush ceiling lights are undoubtedly the most detailed and stylish light fixtures with an amalgamation of metal, wood and often glass and stone. While the 4-light mesh drum fixture in industrial bronze finish creates a light and shadowy ambiance, the drum fixture in the black metal finish with 4 lights facing four different directions offer a unidirectional light reflection.
Resembling the latter, there is the 3-light faux wooden and rust finish drum-shaped fixture with candle-light holders and the 3-light drum glass shade. Also check out the 1, 3 and 5 light seeded glass Mason Jar fixtures as well as the 1-light black finish caged fixture in shape of the globe for a doorway, kitchen or dining space.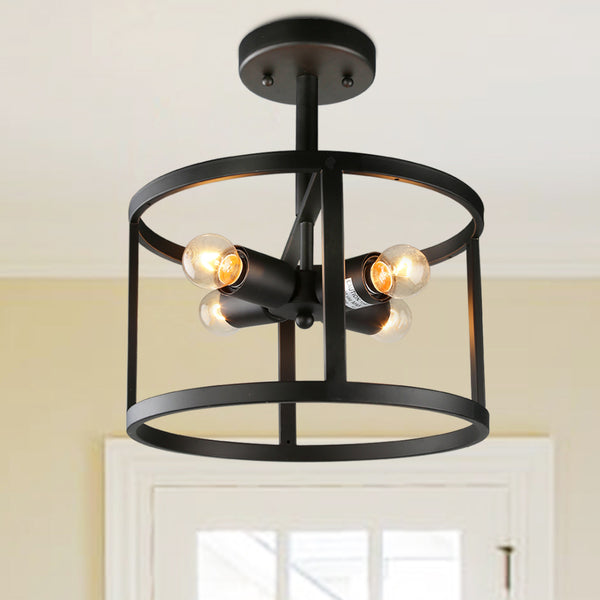 If you want a chandelier for your household but cannot spare much budget or ceiling space, the coastal flush mount ceiling light fixtures in 13.8"x12.2" and 17.3"x16.1" dimensions would work great for you. These dimmable fixtures in Bohemian flair come with one already strung bead strand made of handcrafted wooden beads and crystals and 3 bulb holders which would be concealed dramatically by the bead strands. In place of the aged or distressed wooden beads, the coastal agate beaded candle chandelier look striking with strings made of white, grey and black beads.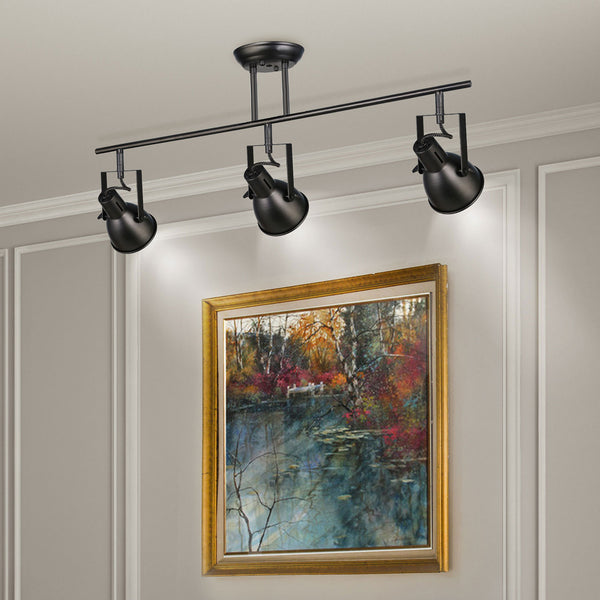 Elegance and functionality meet efficiently in the flush mount lighting fixtures which are excellent choices for porch, basement, doorway, hall, kitchen, wardrobe, dining space and kitchen. The 4-light industrial metal cage fixture has four bulb holders facing four diagonal directions while the 3-light adjustable wire cage fixture lets you customize the light dispersion according to your wish. Another timeless fixture will be the 3-light wire cage fixture with a pull string to switch on and off. For your staircase landing, foyer, storeroom, basement, and kitchen island or a colonial revival household or seaside cottage, check out the fixture with frosted glass dome shade fixed on the ceiling. Clear cylindrical glass shades for three bulbs on distressed black and rust canopy look sophisticated and the 1-light brown dome mounts with round glass shade and metal wire cage look vintage.        
Track, flush or semi-flush –there are many variants for each category on LNCHome. While wall lights offer a reflection of light within a small area, the ceiling lights offer even reflection of light throughout the room.